Whatever your downtown destination, a parking space is conveniently available and FREE!
PUBLIC PARKING
There are many free public and merchant-owned parking lots located throughout the Downtown Shopping District along with free parking along the street.
Use the map below to view parking lot options. Free on-street parking is also available on every street.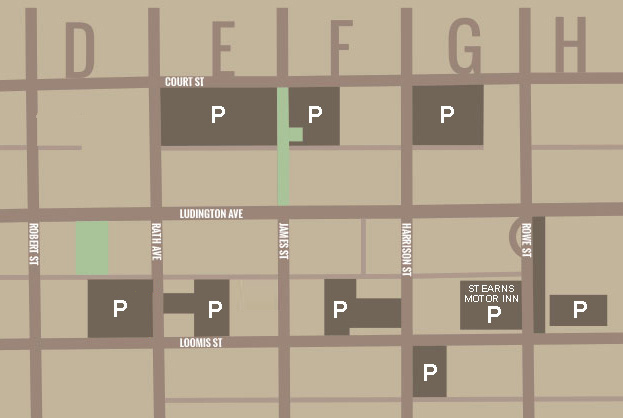 Parking Citation Fine
$30 (If paid on time)
$40 (If paid after late notice)
---
RESIDENT PARKING
In an effort to provide free, overnight parking for downtown residents, the Downtown Ludington Board has instituted a Tenant Parking Policy.
PLEASE NOTE:
THIS STICKER DOES NOT GUARANTEE A PARKING SPOT IN A DOWNTOWN LOT