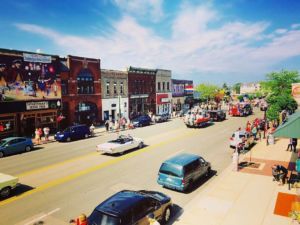 We will continue to update this page with information about how the businesses in Downtown Ludington are handling the COVID-19 pandemic, including lists of stores that have closed or changed hours.
In a press release at 11am today, the governor has issued a Stay At Home order to go into affect at midnight on March 23rd and next for 3 weeks. 
---
We encourage everyone to follow the CDC guidelines for preventing the spread of this virus. If you are sick, stay home. Wash your hands often. Avoid touching your eyes, nose and mouth. Sanitize objects and surfaces that are frequently touched.
We also encourage you to support your local businesses the best you can during this time. You'll find ideas for how to do that on this page.
CONTINUE TO SUPPORT LOCAL BUSINESSES
Buy Gift Certificates to use later
Shop over the phone
Leave a review for them on Google, Facebook, Yelp or TripAdviser
Promote them on Social Media
Subscribe to their feeds and newsletters
GET MORE INFO & RESOURCES
ABOUT COVID-19 AT
OPEN FOR TAKE OUT/DELIVERY