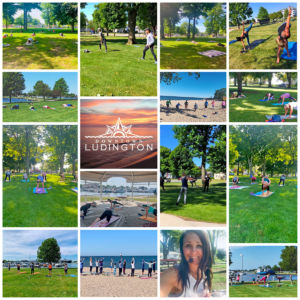 If you're missing your indoor fitness classes, you should really give an outdoor class a try.
Lotus of Ludington
Class: Yoga
When: Tues + Thurs @9am
Where: Rotary Park
Cost: $8
M.WELLNESS
Class: Workout
When: Jul 11, Jul 25, Aug 8 @10am
Where: Rotary Park
Cost: $5
---
Class: Wellness Walks
When: J Tues + Thurs @10am
Where:  Locations Vary (see list)
Cost: FREE
NorthStar Fitness
Class: Yoga or HIIT on the beach  FREE
When: Jul 25, Aug 22 @9am
Where: Stearns Park Beach
Cost: FREE
All classes at Ludington Fitness are currently outdoors due to the executive order.
They take place in the parking lot or at Waterfront Park.
For a schedule, see their MindBody page.